Hey Hey Hey!
How have you guys been?
Can you believe that we are halfway through the month of MAY?!
---
I just want to take a moment to say THANK YOU for following/reading my blog. Especially to those that have been around since I started blogging!
To me, the numbers don't matter. As long as I am able to make a small difference/influence somewhere, ALL my effort is worth it.
I will try to blog more often, so do subscribe to my blog to receive the LATEST (and the greatest. Baahahhahhaha! #jokes) stuff in your mailbox! *The subscription tab is on the top right corner*
---
Quick life update:
DONE with clinical placement! YASSSSS!
I'm currently on community placement (Masters of Nutrition and Dietetics) with my classmate, Tegan. So far, we've been creating content for eNews, tip sheets and updating the food database.
During our first 2 weeks, we worked on a presentation – "The Calorie Controversy" – for our supervisor to present at FILEX 2017 (An educational conference by the world's leading health and fitness experts!).
Let's just say we found some pretty compelling stuff. I will be sharing glimpses of what we found. 😉
---
It will be a series of several blog posts under the title "Do Calories Matter?"
Counting calories? Calories in = Calories out?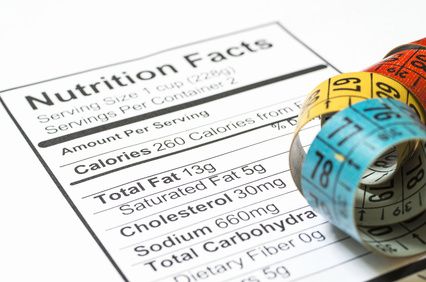 For this post, we will look at what a calorie is.
---
Before we even begin talking about whether or not calories matter, WHAT exactly is a calorie? What does the body use energy for?
Calorie and Joule
A calorie is the amount of energy that is needed to raise the temp of 1 Kg of water by 1 degree at room temp.
Joule is the SI unit of energy. It is the work that is needed to move 1 Kg of an object with a force of 1 Newton by 1 metre in the direction of the force.
Fun fact: The zettajoule (ZJ) is equal to one sextillion (1021) joules. A yottajoule (YJ) is equal to one septillion (1024) joules. Just thought that sounded pretty cool.
Ok, enough of the JOULE. I'm a calorie person. Here's the conversion:
1 kcal = 4.182 kJ
*Both units commonly used to represent ENERGY in food*
How do we know how much energy is in food?
By using the bomb calorimeter. Food is basically torched and the heat produced represents the energy content.
Food provides energy and nutrients. But where does it all go?

Our bodies need energy to do all of the above (image).
Basal metabolic rate: Energy needed to keep you alive at REST *Note that this is a huge chunk of your daily energy expenditure (60-75%!)*
Thermic effect of food: Energy needed to digest food
NEAT: Movement that is not exercise: fidgeting, cooking, going to the car etc
Activity: Physical activity: Running, swimming etc
What is it in food that provides energy?
Carbohydrate 1g = 4 kcal
Protein 1g = 4 kcal
Fat 1g = 9 kcal
Alcohol 1g = 7 kcal
How much energy or how many calories do we need?
That depends. Everyone is different. You can work it out here. But there are many things that can influence this (genetics, weight, height, body composition, health, hormones etc). Even activity levels are highly variable. We cannot truly be sure how much we really need. But of course, it gives you a rough estimate.
---
Now we know what a calorie is and what our bodies use the energy for!
The burning question is: Do calories REALLY matter?
Stay tuned for WHY weight gain is not simply calories in > calories out or why weight loss is not just calories in < calories out!